WELCOME TO
LEADFAST CO
LeadFast Co. wants to teach you the secret to moving from struggling entrepreneur to successful business owner. Our ALL ACCESS PASS gives you unprecedented access to the LeadFast Co. Team and ALL of our content. Are you ready for your life to change forever?
LFCO's INTENSIVE CONFERENCE
For only $45, get the blueprint needed to fill gaps and grow your successes in 2021.

On February 27th from 1:00 PM- 3:00 PM join us at LFCO's Intensive Online Conference for two keynote sessions, from Co-Founder Tommy Wafford, discussing business fundamentals, strategies and tactics to pivot and grow business, and how to create a successful work culture. You'll also have the opportunity to ask questions during two Q&A's with our nationally recognized panel of professionals.
LEARN MORE
WATCH THIS VIDEO
We built LeadFast Co. because it is our radical belief that all of the problems your organization is facing right now fall into three categories: Commitment, Culture, or Courage. Our LeadFast Framework will help you simplify these issues, identify potential areas of growth, and give you the tools necessary to navigate any challenge.


Sign Up Now
LEADFAST CO. SOLUTIONS
Got problems? We can fix them. Our simple LeadFast Framework will show you how to create alignment between your business, your strategy, and your execution. If you're ready to tackle the hardest problems with easy-to-execute solutions then you've come to the right place.

LeadFast Co. All Access Pass
USE CODE 123TAKEOFF FOR 50% OFF
• New Flagship Courses Each Month
• Course Worksheets
• Scheduled Mentorship Workshops with The LeadFast Team
• Access to the LeadFast Podcast, Conversations on the Couch, Extra Resources
• Downloadable Audio Files for Each Course, Podcast, and More
• Weekly Group Meetings with Co-Founder, Tommy Wafford, Via Zoom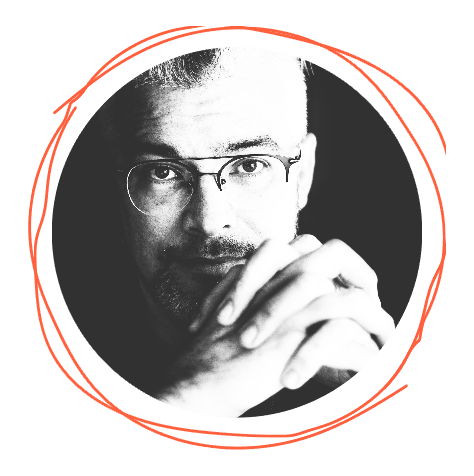 WINNING IS 90 PERCENT PROCESS
Our team has taken three of our first 5 startups to acquisition. Our system allowed us to repeat our success and deploy it multiple times to start new ventures. Every day we execute against our own ideas and actively build companies outside of LeadFast Co. We believe wholeheartedly that everyone can be a successful entrepreneur. Whether you are a business leader or solo entrepreneur, we have a framework that is customized specifically for you. Our methods have been proven to grow a leader's influence, and build stronger, more cohesive teams, and create strategies that help you move forward whatever your bottom line may be.
If you're not willing to do something new, then get used to the same
results

you've always had.

If I told you for the price of an ad in your local newspaper you could forever change the trajectory of your organization's future, would you do it? If you could give yourself the gift of less mistakes and more wins for the price of a dinner out, what would hold you back?

Help Me Lead FAST!